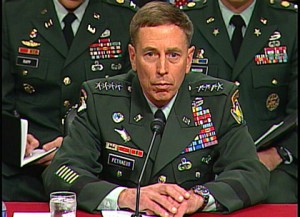 Even I thought I would have more time to check the reality of this election. Wrong… Now that the Liberal/Progressives have cemented their place within the future framework  of our country, it's time to take stock of what that really means.
1. Moody's has put the United States on notice that if a debt deal is not reached very soon they will downgrade our credit rating. They were also pointedly clear to the Fed, that any deal must not be a "kick the can down the road" application, but rather must contain "substantial and significant" measures, that would calm the fears of a watching world with regard to whether or not the U.S. will be a "worthy investment" moving forward. It is now painfully obvious that the simplistic and feel good "fair share" mentality, packaged and sold as the answer to our fiscal woes by this President and his supporters, will be nothing short of inadequate, and a shallow and fruitless approach to the goal of avoiding the fiscal chasm we face.
2. As anticipated, major corporations like Boeing are now preparing to cut staffing levels and work weeks, as well as substantially reduce their overhead (close area support operations), to offset the inevitable costs of "Obamacare". The President's signature law will, as predicted, result in skyrocketing healthcare costs to businesses large and small, and eventually diminish care for all Americans.
3. The Obama Administration, aided by a complacent and complicit main stream media, is now laying the foundation for a (major league) cover-up attempt surrounding the (bush league) handling of the Benghazi attack, which resulted in the murder of our Ambassador and three other American heroes. Moreover, the number of questions raised by the recent resignation of General David Patraeus only complicate the issue of any Administration transparency further. How this plays out over the next few months will be a significant measure as to where our nation is headed concerning the accountability of our elected officials. As of this moment, President Barack Obama's Administration has set new and dangerous precedents along these lines, and appears to be re-writing our beloved Constitution.
As I watch all of this unfolding with lightning speed, and then add many of the pet causes of this now uninhibited ideological President, the words "elections have consequences" burn in my brain. I am also very curious to know how his supporters will react as the bottom ultimately falls away. Who will they blame? What solutions will they offer? Tax the rich some more? And what happens when they have no more to give?
For the first time in our history my fellow Americans, it is now indisputable fact that we will leave our children a lesser country than we inherited…
Socialism is a philosophy of failure, the creed of ignorance, and the gospel of envy.
"Sir Winston Churchill" 1874-1965