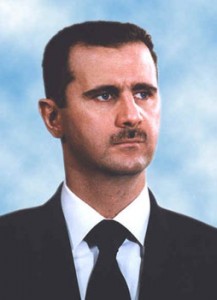 The more I see of this Administration's "foreign policy", the more I believe it is in fact armature hour at the WH and the State Department. As we watch thousands die in Syria, Bashar al-Assad is now moving his chemical weapons around, apparently in defiance of our President's "imaginary red line". Even more concerning is the now much clearer timeline of events before, during and after the attack on our consulate in Benghazi. When I watched it all pieced together, the incompetence and frankly the Administration's obstinance in the face of overwhelming information, contradicting their ridiculous assertion that some dolts half assed movie was responsible for Ambassador's Stevens' assassination, left me wondering when the next hostage crisis will happen.
I have been confused to say the least when I hear folks talking about this President's international prowess. I'm simply not sure what world they're looking at. Putin thinks our days are numbered, Ahmadinejad is at the U.N. calling us devils, the Middle East is on fire, and the POTUS will barely take a call from our one true ally in the region, opting instead for Letterman or "The View". I mean, I know this is an election year, but does Iran have to test a nuke on the WH lawn to get his attention?
And yes Joe, I will give the President credit for pushing the go button on President Bush's' kill order for bin-Laden. Sadly though, you guys botched the leaks and damage control so badly, it most likely cost American Special Operators their lives because of your incompetence.
This is real Mr. President. And while I wouldn't run to Biden in a crisis either, David Letterman sure as hell shouldn't be your (go to guy) when there's a "bump in the road"…