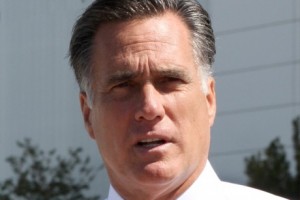 49 percent of Americans pay no income tax. 47 percent receive government assistance, more than half of which is (Welfare related). And nearly 40 percent of those who are able to work, are now unemployed or looking for work. Wake up people, this is the sad reality of President Barack Obama's America.
Now I will argue till I'm blue in the face about who is responsible for these numbers, and I won't absolve either party. But I also won't cut off my nose to spite my face and continue down a failed path because some dolt thinks the President is a nice guy. Our children's America is slipping away, and Barack Obama's policies are providing additional ice. Lying about, or dismissing the facts for political gain is irresponsible and tantamount to purposely jeopardizing our kid's future.
Message to the union hierarchy, Liberals and Progressives: Be careful what you wish for, you just may get it. And thank you Governor Romney for telling the truth and stating the obvious.
Oh, and shame on the "Lame Stream media" for getting wrong, (again)…