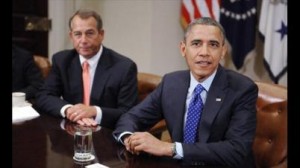 Amidst the tragedy in Newtown Connecticut remains the stinging reality of our fiscal and other woes. As the nation has been fixed on the horrific events which occurred at the Sandy Hook Elementary School, lawmakers have been pounding at each other from both sides of the aisle over the impending tax hikes and cuts to services which will occur if a deal is not reached soon. While the President is determined to take our country to the doorstep of social welfare for all, and John Boehner searches for any sign of his principles, the effects of Hurricane Sandy have filtered through the employment outlook and jobless claims are creeping up again. Moreover, hiring remains sluggish at best as businesses look to the "fiscal cliff" and hold off any type of expansion hiring. And for those who think this class warfare "line in the sand" way of thinking won't affect jobs in this country, I hope you're paying attention. We are all in for a bad taste of reality coming soon to an economy near you.
Sadly though, "We the People" have been experiencing distraction on an unimaginable and gut wrenching level. And so as we appropriately mourn the lost and search for ways to help their families, it is much more difficult to focus on what our politicians are doing behind the "political iron curtain" that is Washington DC. For instance, the Obama Administration's culpability in the deaths of four brave diplomats in Benghazi is quickly slipping into the depths of bureaucratic smoke and mirrors. Additionally, our President is attempting to manipulate away our voice concerning our children's debt, by way of failing economic policy and executive privilege not granted to him under the Constitution. And even more pathetic and troubling, is the fact that I cannot remember a time when those charged with objectively bringing us the facts regardless of political or personal ideology have been so negligent in their respective duties. Plain and simple, todays media are by and large, propagandists for this President and his politics.
So as we lay to rest the beloved children of Newtown and their teachers, it is incumbent upon "We the People" to stay focused. We must reach deeper than ever before to find the courage to make the tough choices on a whole range of critical issues which will determine not just our future, but the futures of our children. I truly believe the best way we may honor those lost, is to secure this free nation for those who must carry on.