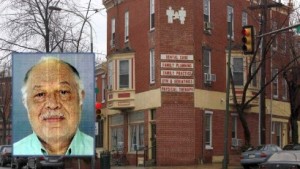 What could possibly be more horrific than partial birth abortion? Inducing labor on a 17 year-old to cause the delivery of a living breathing baby, only to snip his tiny spinal cord with medical scissors and discard him in a plastic shoe box for later "disposal", that's what!
Now I try to temper my writing on the issue of abortion as it evokes strong personal emotions for me. I'm also inclined to see it in terms of the oaths I've taken over the years as opposed to any particular political belief. Having said that, I think it's important to recognize the role, or lack of role the media has played in the case of accused abortion clinic murderer Kermit Gosnell. Clearly, we are witnessing a circling of the wagons if you will, as a complicit "lame stream media" barely raises a collective eyebrow to the monstrous and barbaric charges involved in this case, because they cast a wholly appropriate cloud of evil over the Left's defense of everything "Planned Parenthood".
Once again I would ask decent Americans to take a good look around. From the unsupervised birth control "rights" of a 15 year-old child, to the brutal rape and forced captivity of three innocent young women in Ohio, to Kermit Gosnell's "house of horrors" in West Philly, "We the People" seem lost for the outrage these types of events would normally elicit. Indeed for some, that outrage has been replaced by a morbid but disconnected curiosity satisfied only by the next 24 hour news cycle. Moreover, the news media we once sought to ask the tough questions on society's behalf has now embraced a particular ideology in spite of truth and reason. What does all this mean for the value of human life, and ultimately for the longevity of a nation with our creed and Constitution? Anyone???