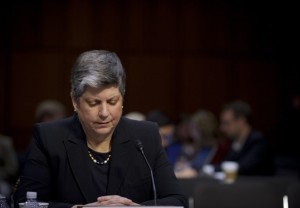 Listening to the fringe on either side of the political argument these days can be frustrating. It all depends on your mood I suppose, and how receptive you are at any given moment, to the myriad of ideological rhetoric littering the air waves, television and the internet. Moreover, the currently super-charged environment which exists because of the events in Boston further complicates matters as every news agency and their affiliate want to be first with "the scoop". I'm actually not even sure why I bother some days…Truthfully, I bother because I care about the future of my son's country and I prefer to be an educated participant in the debate.
With this in mind and despite what some of my detractors would have you believe, I've never been much of government "conspiracy theorist". My politics are much more human in terms of my confidence that our elected/appointed officials will actually adhere to their respective oaths. Nevertheless, as I listen to some credible media (and government) sources now reporting, at the very least, some face to face federal interaction with accused bomber Tamerlan Tsarnaev, I'm concerned about whether we either dropped the ball, or purposely looked away. Now I'm not in any way suggesting government involvement in the attacks, so you Lefty nuts can put a sock in it. I am suggesting however, that our current politically correct posture in this country may be compromising our ability to see the threat clearly, thereby compromising "We the People".
Look, when a Jihadist psychopath yells "allahu-akbar" and guns down 12 soldiers and 1 civilian on a military installation, it's not "work place violence", it's a terrorist attack damn it, and anyone who says differently is someone whose motives we should question.
Oh, and all Ft. Hood soldiers involved should receive their purple hearts and other "combat" related metals Mr. President. "War on Terror 101"