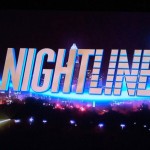 I picked up on a "Twitter" post highlighting "Nightlines" hit-job on "GLOCK". It intrigued me so I had a look at the piece. Basically it was another example of how objectivity in modern journalism has taken a proverbial nose dive of recent. Moreover it reflected the ideological trending of the "Lame Stream Media" in the 21st Century.
That said, there is always something one can pick out of these media debacles, one bit of contrived propaganda they try and slip by you for effect. In this case it was "Nightlines" claims that "one" study showed women are three times more likely to be murdered in homes with handguns, and that sixteen times more women were killed by men they knew and not by strangers.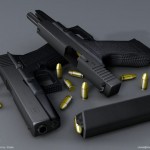 Okay, Let's move by the fact these assertions are made by the "Violence Policy center", an ardent anti-gun agency with a proven track record of misinformation and questionable statistics. Let's also move past the "Kleck" study which suggests firearms are used successfully for self-defense in more than two million unreported instances every year, and that in every state with a "right to carry" statute, there has been a marked reduction in violent crimes over the last ten years, to include the rape and murder of women specifically. As a matter of fact, let us also set aside the "notion" that women are sixteen times more likely to be killed (not necessarily shot), by men they know, for the sexist insinuation and societal issue it really is. No, let's look at this for what it truly is, a corrupt and irresponsible news media which has placed its full faith and credibility, in the radical Left wing policies of an Administration with little regard for the Constitutional liberties which made this nation great. MSNBC's Andrea Mitchell removed all doubt of these media "tendencies" when she scolded her fellow reporters for letting the "Assault Weapons Ban die". Therefore it should come as no surprise to GLOCK, COLT, or any other legitimate firearms manufacturer, that they have few friends other than the NRA in the wider messaging war.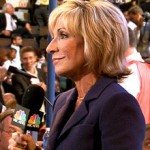 As a seasoned firearms instructor my message to Patriot Women around the country is this. I know it's tiresome. I know you're busy with your careers and families, and I know firsthand how deciphering the statistical data can give you a splitter. But you owe it to yourself and your children to do the research. Please don't bet your lives on the likes of Andrea Mitchell or the fools over at Nightline…