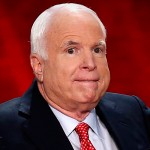 Senator Ted Cruz (D) Texas, has a political affliction which could be characterized as a form of leprosy in Washington. You see when he speaks, the truth seems to slip out, and when he defines issues in the context of the Constitution he swore an oath to uphold, he is immediately lambasted by cowards on both sides of the aisle. It seems any "Bill of Rights" question he asks is immediately taken as some kind of umbrage by the Liberal recipient. Now I'm pretty sure a working knowledge of our Constitution is somewhat of a prerequisite for the privilege of serving as an elected official, or at least it should be. So why was Senator Feinstein so "offended" when Cruz asked her a simple Constitutional question? The answer itself is simple.
If "We the People" desire a fair and balanced debate on any issue, it should be noted that Liberals are not at all interested in those types of debates. Talking points and (sensationalism for effect) are the time-tested and proven strategies of the Left. Questions and accountability are seen as unnecessary considering their "superior" intellectual abilities and usually elicit a form of annoying whining, inevitably followed by dodging the question altogether, much like we saw in the Cruz/Feinstein exchange.
Considering this political quandary, my message to politicians like McCain, Graham, Reid and Feinstein is, the founding documents were written in part to remind elitist fools who would be masters of the "low information voter", that they must answer the question. Moreover, if Senator Ted Cruz is a "crazy bird" for asking the tough and relevant questions other politicians run from, then I shall send him an appropriate amount of bird seed so he may continue to defend my son's Constitution.