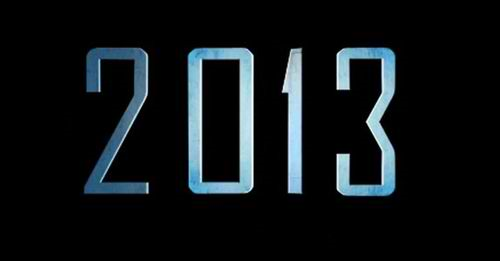 … As we attempt to take stock of Christmas 2012, there is obvious angst in America, and with good reason. I will be honest and tell you, I'm going to take a page from Bill O'Reilly's book, and be "much tougher on the opposition this year". For too long many of us have given a pass to those whose intentions we know to be anything but honorable, both in the political and news media arena. The truth and the facts have been watered down to accommodate a very vocal, disingenuous and agenda driven minority. Our heritage and culture are in danger of extinction, and our future is in question because we allow the argument to be framed as the enemies of freedom would have it. Our children will not live in their grandparents United States, as we parents have allowed their "inheritance" to be squandered in the name of a false utopia, predestined for failure by historical truth and example. No, I have decided there is far too much at stake, and little to be gained by simply allowing Progressivism to extinguish the torch of Liberty so many have died to protect. 2013 must be different. "We the People" must acknowledge and accept that we have dropped the ball, and time is no longer on our side. We must make a choice, or become just another failed nation which cast off freedom in favor of being ruled.
In the midst of a maelstrom of economic strife, albeit not just of one party's making, President Barack Obama was elected and promised "Hope and Change" in 2008. He stood in the glow of history and eloquently described a new road for our country, a road paved with bi-partisan thinking and cooperation. Instead, we are on track to double our debt, and our economy is now on the brink of yet another crippling and potentially far more debilitating recession. Moreover, we have never seen a more uninformed and divided America, nor have we known a president more focused on ideological change and partisan politics, as this one. Now some may try and answer this with cries of racism and other baseless accusations, but I submit to you that there has not been an administration in U.S. history which has done more to promote that which they lament with such fervent gusto.
I'm sorry, but no more lies. No more acceptance of what common sense and sound principle tells us is wrong simply for the sake of "consensus". In the end, a "consensus" of wrongheaded individuals who offer up the same tired, debt laden, and counterproductive so-called solutions, only prolongs the inevitable failure of a structure built on a compromised foundation.
We are indeed compromised in so many ways my fellow Americans. To deny this only makes you part of the problem. Instead, let us join together and face a storm unlike any we have ever faced. It will begin in our hearts, in our homes, and yes, in our churches. And it will only transcend to our cities, our states and to the nation, if it is shaped in the mold of a national movement to re-capture the "American Dream" we have lost. The reality is our "national death clock" has been sped up dramatically by irresponsible representation from local government to Washington, as well as a hijacking of the American self-reliant and entrepreneurial spirit our parents and grandparents passed on to us. We cannot and should not stand by and allow that spirit to be squashed by the naysayers and revisionists. This is not about party my friends. It's simply "now or never" …