Ode to the late great Steve Jobs on this opening day of the holiday shopping season…
I was a Blackberry gent who thought their qwerty was swell, but eventually came to drink at the Android touch screen well.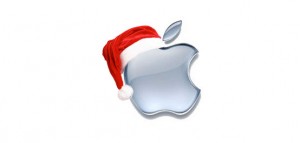 loyalties faded though, with the passing of many a confusing "tech night", and of the fabled "Apple" I eventually took a big bite.
Now I am joined inseparable to this "way of life", hanging on those yearly announcements and in long lines of the faithful, with Zach and my wife.
They say technology will carry the day, I don't know about all that, but in the mean time I suppose I'll just pay…
Sincerely,
"Hooked" -aka- Fred Comella (Patriot64)