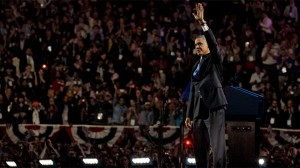 Let me begin my (2012 Election) analysis with a couple of questions for my fellow Rhode Islanders. What does it say about the state of the electorate in our beloved Little Rhody, when voters return a man like David Cicilline to Congress for a second term? Moreover, what does it say to men like Brendan Doherty, who give so much of themselves to make a difference, when they are turned back by someone so disingenuous and morally bankrupt as Congressman Cicilline? I would truly like to know…
Ok, America voted yesterday. The majority of those votes were cast for national debt, budget deficits and entitlements. They were cast for free phones, food stamps and welfare checks. They were cast for higher taxes and lower take home pay, for small business crushing regulations and skyrocketing healthcare costs. They were cast for the "new modern family" where human life is no longer precious, and accountability is viewed as "extreme". They were cast against religion and for racism and class warfare, and for a diminished America in the eyes of the rest of the world. And they were cast, in many ways, by a majority of folks who've lost sight of the exceptionalism and prosperity that freedom and self-reliance brings.
This was a pivotal election as I knew it would be. It also ended pretty much as I feared it would. And yes, it did tell us much about the "condition" of our nation, in terms of how many people have elected to blame away their failures and laziness. As I said, I didn't stay up late as I was pretty certain of the outcome, but after listening to excerpts from the President's acceptance speech this morning, I was struck by how much it sounded like one of Mitt Romney's campaign speeches. Regrettably, I believe Mr. Obama's extreme ideological beliefs will stifle much of that bluster long before it ever becomes meaningful legislation.
For my part I will take a bit of a respite from my political writing and ponder my own future for the next four years. There will be "change". That you can be sure of. Much of that change however, will be a very difficult and even painful pill for the American people to swallow. That too, you can be sure of…