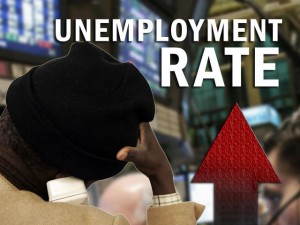 I know there are those Left Wing Lunatics who say Conservatives were actually hoping for higher unemployment numbers as a means to lambast the POTUS. Therein lies part of the partisan problem we are facing in our nation today. Despite the idiocy of such a broad and divisive assumption, the latest numbers from the Labor Department are definitely not what they seem. Sadly, those numbers  will most likely be revised, and dare I say, there may be questions about how they were calculated and by whom. To think that operatives inside "the fray" might manipulate statistics to cushion the blows President Obama took in Wednesday's debate, is disheartening to say the least. Nonetheless, I have no hard data to support that assertion as yet, and so I will let it play out.
I would add however that if you calculate the miniscule jobs added per month since this "recovery" began, the alarming reality is that hundreds of thousands of Americans have simply walked away from the stagnant job market. When you add these poor folks back into the mix, you get an actual unemployment number North of 11 percent. To go one step further, as if we needed to, when we consider the dollar value per" job unit" against what this Administration has spent to achieve them, your knees begin to tremble with the realization that we may never ever be able to pay it forward.
Inevitably, when we start hearing words like "anomaly" and "unbelievable" from the mouths of folks like retired GE CEO Jack Welch regarding the most recent jobs report, one has to pause and brace for what may be more unprecedented tactics (cheating) on the part of the incumbents campaign.
What a crock/////
http://www.foxnews.com/opinion/2012/10/04/why-us-jobs-outlook-remains-grim/