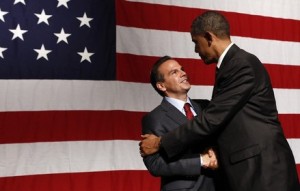 Gas and food prices continue to sky-rocket, foreclosure rates among the highest in the country, unemployment well above the national average, and a business climate not suitable for a sidewalk lemonade stand. So what do the Rhode Island voters have to say? "Re-elect the slate again".
When Brendan Doherty enjoyed a 14 point lead in the polls, I told many of my like-minded friends not be over-confident, as the "perfect pandering politician" had not yet wound up his class warfare campaign machine of hate. And now that the "do nothing Socialist spitfire" who destroyed our home city of Providence has made quick work of Anthony Gemma, he may now turn his mean-spirited and propagandist lies in the direction of the retired State Police Colonel.
Look, it doesn't take a rocket scientist to know that David Cicilline is the quintessential baby kisser when it counts. What's sad is that Rhode Islanders appear to be game for "more of the same" yet again. A few folks on a campaign commercial talking about how these dolts came to their rescue for a photo-op, and presto, all is well in Little Rhody. Demonize the opposition by framing real and critically necessary solutions to monumental problems in the context of perceived "radical reform", while simultaneously and shamefully scaring the collective crap out of old folks and those who don't know any better, and you have a recipe for assured collapse of what is left of this pitiful state.
Sadly, I think Doherty will lose a close race, and the other Republicans will be pummeled by the rest of the entrenched leaches . And that as they say will be that for Rhode Island.