The week ahead promises to be nothing short of dramatic in a political sense. So to kind of sum up, I will give you my take on some of the hot button issues.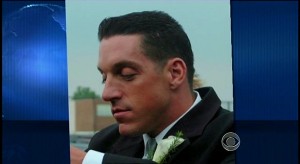 I've been listening to Democrat pundits for the last two weeks try and explain away Eric Holder's refusal to surrender certain documents to Congress regarding "Fast & Furious". Now the obvious dilemma here is the Terry family is demanding answers to questions about their sons murder, and rightfully so. What I found interesting however, is the explanation by partisan Democrats that Republicans are simply grandstanding for political reasons, and that Holder has already turned over thousands of documents. In truth, the "documents" turned over were literally thousands of largely redacted and blacked out emails and papers which actually contained little or nothing about the shooting, who authorized it and at what level did the chain end. In that matter, the POTUS has now come to the rescue of his friend / AG and claimed "executive privilege", apparently to prevent any incriminating disclosures. Ultimately, someone gave their "blessing" to the "gun walking" which was not part of the original operation, someone in a high office. And it was that gun walking that led to Agent Terry's death. Sounds pretty simple doesn't it? Well it is. Come clean Mr. Holder, and admit that something went very wrong in the Justice Department on your watch. Now a Border Agent's family is left to ask why their Law Enforcement hero son was murdered on the border of his own country with weapons put in play by his own side. Release the documents or be held in contempt of Congress Sir. Next >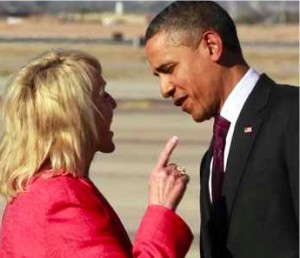 This is an easy one. Arizona reserves the right, Constitutionally and legally, to protect its border and uphold standing Federal Immigration Law if the feds themselves don't do it. I believe the Supreme court will agree. Having said that, I concur with Senator Rubio in that I don't believe Arizona should be the national model. The problems which exist there are exclusive to the region and therefore present LE officials with additional challenges for which they need appropriate "latitude". Next >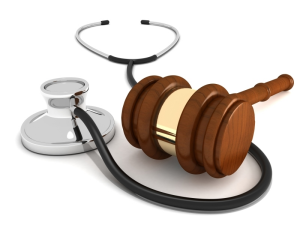 And finally The "Affordable" Care Act. Arguably one of, if not the largest federal power grab in American history. An expensive, unsustainable and by every account, unworkable entitlement program that will bankrupt our children and ultimately destroy the greatest healthcare system known to mankind. It is my hope that the Supreme Court will strike it down as the Constitutional overreach it is. Regrettably, the President's play to enact feel good portions of the law ahead of the full onslaught of its huge cost will make it difficult to transition to true comprehensive healthcare reform in the future. Moreover, Republicans and Democrats alike will seek to make political hay over the decision, and the truth will most likely be lost in the mix.
Anyway, have a good week people… 😉