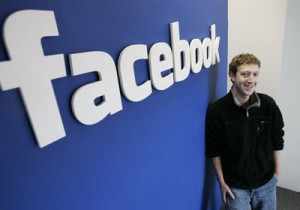 Facebook (FB) is now a public company. I'm certainly not enough of a stock guru to prognosticate on Mark Zuckerberg and "friends" brainchild as it relates to any future of the premiere social networking site. I will tell you though, that I have mentioned Zuckerberg and the other co-founders of FB prominently and in various posts for their ingenuity, hard work and entrepreneurial prowess. Let's face it, their creation is an American success story.
Having said that, I have been watching a few issues closely on FB which have me seriously considering leaving the site all together. You see I have gone back and forth with the concept of FB and other social sites for some time now, and truth be told I see no tangible or crucial benefits. I have stayed with it as I can interact with "friends" from time to time and pick up new ideas to write about. But one of the more recent FB faux-pas that has me a bit put out, is they have banned a young Tennessee mom's photos of her child who passed away shortly after birth because of a fatal physical defect. I am told the photos were taken down because they showed the deformed little ones head, and the FB elite must have felt this was unacceptable. Mom Heather Walker re-posted the photo's and was subsequently banned for 24 hours from the social mega-site.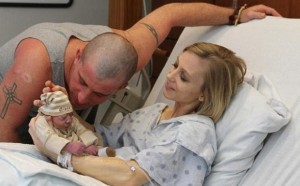 Now I'm gonna put aside my sympathy for the family and the emotions they must have been, and continue to be feeling regarding the loss of their child, but what the heck are these bumpkins at FB thinking. I have read and seen some pretty sickening content on FB that continues to be allowed, seemingly without recourse. Yet when this mom wants to "share" her life experiences, (sad as they may be) as the site promotes is the reason for its existence, she is treated like a spam artist and degenerate.
Now again, I applaud Zuckerberg and his buddies for their successes thus far and I hope this is just a simple misunderstanding which will be rectified post haste. However, if these folks at FB turn out to be nothing more than a bunch of idealistic censorship artists, allowing only material of a particular "party branding", then I, and I suspect many others may begin to head for the exits. Moreover, I would at that point  take up the cause to ensure that everyone I reach will know the true marketing intentions of FB should they be less than honorable about the whole thing. You boys have made it big. Don't mess up big and blow this. Your company is now publicly traded, and it doesn't take an investment banker to know that even the mightiest have fallen in that arena.