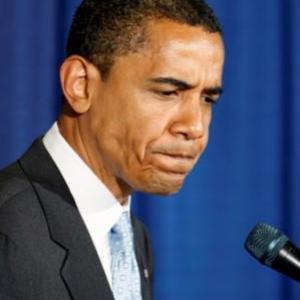 Whether it's the almost $6 trillion dollars this President and Congressional Democrats have added to our children's debt, or the 25 million now "under-employed" folks within America's work force, or the record number of homes in foreclosure, or the rising oil and gas prices, or the 10% uptick in consumer credit card use in November/December with a matching decline in savings, or the myriad of other frightening indicators there for us to read if we only dare, it is obvious this President's legacy is playing out long before the book is ever written.
This election is not about the next 4 years but rather the next 10, because those 10 years will certainly be the most consequential and critical in our nation's history. Sadly, it may not be the wars sure to come as a result of the Obama Administration's placating of our sworn enemies. No, it will however be the steady decline/erosion of the fundamental principles which have provided the foundation for our successes.
Whether you are a Republican or Democrat I ask only that you look a little closer. I ask that you set aside the partisan bickering on both sides and do your homework. The age of the internet has provided the tools necessary to do just that.
For my part, and while I remain inexorably tethered to my beliefs and ideals, I'm also convinced that we are living in desperate and dangerous times for America, and that if we ignore what is right in front of us, we do so at our nations, no, our children's peril.