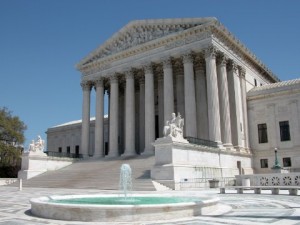 I read an editorial in the Providence Journal the other day which focused on why, under Article I, Section 8 of the United States Constitution, the "Affordable" Care Act would eventually be upheld as Constitutional when it is heard this coming summer in the U.S. Supreme Court. After I finished and accepted that the author, who was from Los Angeles and spoke of regulatory constraints in terms marijuana legalized for medicinal purposes, was obviously attempting stretch the Commerce Clause far beyond any discernible measure, I refocused on the battle over the debt raging within the so-called "Super committee" and how the two debates are ultimately related.
Anyone who can perform the most basic mathematical equations must conclude in large part that our current fiscal ditch was dug primarily with an entitlement shovel. Spending beyond our means and outside of our Constitutional responsibilities has resulted in the fiscal breakdown of government from the cities and towns to the federal black hole. Consequently, I want to leave the question of Constitutionality off the table for a moment and sprinkle a little common sense on this dilemma. In view of how almost every government entitlement program has wound up (in debt and insolvent), why in the name of God would anyone ever think of adding more to that already bloated and foundering ship by way of yet another tax and spend initiative? In beating to death the question of whether we can, many on Capitol Hill have not even bothered to ask if we should.
I would submit to all of you the fundamental problem in Washington today, is born not of a lack of intelligence, reason or capability, but rather reflects simple irresponsibility in the face of overwhelming truth. It is this foolhardy and blatant disregard for our children's America that will be our undoing, not some silly deal to cut a lousy 1.5 trillion dollars over ten years from a debt number that will swallow that much long before 2021.